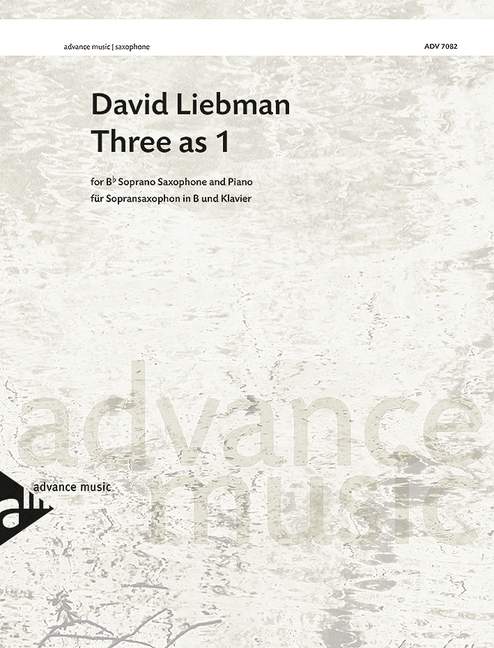 "THREE AS 1" (for piano and soprano saxophone) was commissioned by Sax Open (World Saxophone Congress).
Premiered July 9th, 2015 at Le Cite de la Musique, Strasbourg, France.
The title refers to the three movements that comprise the form of the piece. The first movement involves twelve tone considerations; movement two is based on improvised piano sketches, while the final movement involves vamps and improvisational aspects dealing with intervalic constructs. 
Concerning the improvisation in movement three, I have included in this text some possible chord voicings and intervallic-based lines for the performers to use as a basis for improvising. For further muscial references concerning these matters, consult my book on the use of chromaticism in a jazz context titled: "A Chromatic Approach To Jazz Harmony and Melody" (Advance/Schott Music, Mainz, Germany).
Three as 1:
https://en.notafina.de/shop/three-as-1.html
Liebman sonata for soprano sax and piano: "THREE AS 1" commissioned by the World Saxophone Congress, 2015; premiered in Strassbourg, France by Jean Charles Richard (soprano)/Eric Ferrand-N'Kaoua (piano)