Lieb has been playing with European musicians for decades, forging strong musical alliances. Each unit brings out a different aspect of his playing and has contributed to his overall aesthetic offering different  ways to look at improvising that musicians from other cultures naturally embody.
-WORLD VIEW TRIO with Jean Paul Celea, Wolfgang Reisinger
–DUTCH TRIO with Eric Ineke, Marius Beets
–ALL STAR INTERNATIONAL GROUP with Bobo Stenson, Daniel Humair,
Jean Paul Celea
–ITALIAN TRIO with Roberto Tarenzi, Tony Arco, Paolo Benedettini
–DUBLIN PROJECT with Ronan Guilfoyle, Conor Guilfoyle, Mike Nielsen
-DUOS (separate) with drummer Wolfgang Reisinger and Indian percussionist  Ravi Magnifique
DESCRIPTIONS:
WORLD VIEW TRIO WITH JEAN PAUL CELEA (bass), WOLFGANG REISINGER (drums)
This trio harkens back to my first formalized music with the "Open Sky Trio" featuring my first jazz buddy, drummer Bob Moses from the early 1970s. The music with this group is quite free but with a strong jazz undercurrent at the same time. Bassist Celea has one of the biggest sounds I have ever encountered on the bass while Reisinger comes out of the DeJohnette style of playing.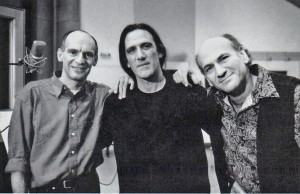 DUTCH TRIO WITH ERIC INEKE (drums), MARIUS BEETS (bass)
Eric is considered one of Europe's most swinging drummers  having worked with countless American musicians over the decades, often with Marius on the bass. With this trio, it is Sonny Rollins time for Lieb, back to the roots, sticking to arrangements of chosen composers. The group has four releases  on the Daybreak label, "Lieb Plays Alec Wilder" — "Lieb Plays Kurt Weill" –"Lieb Plays Blues A La Coltrane"—"Lieb Plays The Beatles."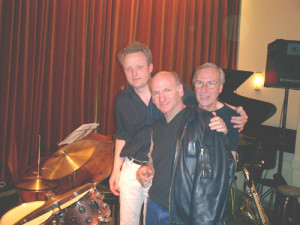 ALL STAR INTERNATIONAL GROUP WITH DANIEL HUMAIR (drums), BOBO STENSON (piano), JEAN PAUL CELEA (bass)
Along with Jean Paul Celea and two icons of European jazz,  Bobo Stenson and  Daniel Humair, this group probably best exemplifies the European spirit with a great deal of freedom combined with lyrical, expressive compositions….a kind of Nordic ECM concept mixed with a New York sound. (Top photo with Bobo Stenson; below with Daniel Humair).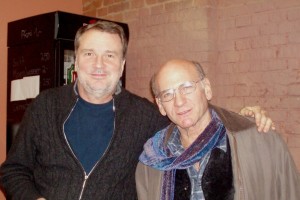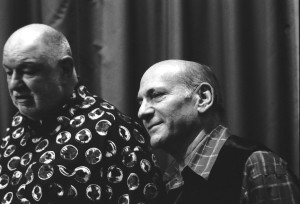 ITALIAN TRIO WITH ROBERTO TARENZI (piano), TONY ARCO (drums), PAOLO BENEDETTINI (bass)
Lieb considers this rhythm section as one of the best for playing  straight ahead jazz, doing standards and his more traditional originals. These are young guys who have absorbed the lessons of Miles and Coltrane.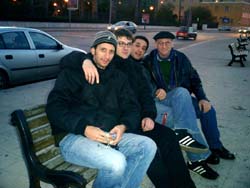 DUBLIN PROJECT WITH RONAN GUILFOYLE (bass), MIKE NIELSEN (guitar), CONOR GUILFOYLE (drums)
One of Lieb's longest relationships is with three fantastic Irish musicians who specialize in two extremes, free jazz and metric modulation. With a challenging repertoire the group dialogue puts an emphasis on instant composition and a high level of spontaneity. From left to right:  Conor, Ronan and Mike.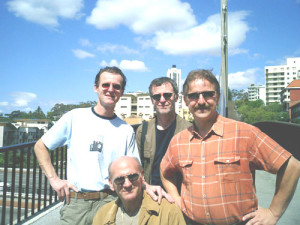 DUOS (separate) WITH DRUMMER WOLFGANG REISINGER AND INDIAN PERCUSSIONIST RAVI MAGNIFIQUE
Dave has always enjoyed playing in duo with drummers, coming out of the Coltrane-Elvin model. Wolfgang is an artist who plays beyond the drums, employing a vast knowledge of all music and as well, a good understanding of electronics and the use of the computer to generate percussive sounds. Together with Lieb, they  play a lot of textures offset by burning jazz from the tradition. Ravi is from India and plays all kinds of hand drums as well as traps, specializing as one could imagine in odd meter music putting Dave into a whole other sphere.